Avail Advisors
For over fifteen years, Avail Advisors has provided executive consulting, speaking, and leadership development to executives and leaders around the world. Our goal is to help leaders drive business success by bringing clarity, simplicity and resolution to their complex issues. We bring a unique combination of business acumen, an understanding of how people think and process information and innovative ways of re-framing challenging issues. We help leaders be more mindful in their decision-making and actions without sacrificing speed or agility.
Our clients range from Fortune 50 businesses to mid-sized companies. We also serve large non-profit organizations and local government executive teams. Avail has helped leaders in nearly every major industry across forty countries.
Our services focus on helping executives frame problems more effectively, develop a strategic focus, drive outcomes and accountability, use data more effectively, and drive change.
If you are tired of the status quo, contact us today.
Brad Kolar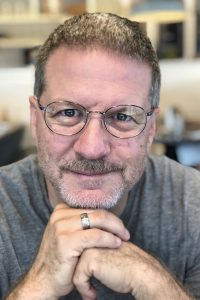 Brad Kolar is the founder of Avail Advisors. Over the last 20 years, he has focused on one thing – bringing clarity, simplicity and resolution to complex issues.
He has the well-honed ability to frame and clarify the problems that you face. He will help you identify and change the assumptions that are holding you back.
His deep expertise in psychology, decision-making, and communication doesn't just help his clients find solutions; it fundamentally changes the way they think about and approach their work. Brad holds a BA in Economics and a MA in Communication from the University of Illinois at Urbana-Champaign. In addition, Brad holds a MS in Computer Science from Northwestern University
Prior to founding Avail Advisors, Brad served as the Director of Learning and Performance Strategy for Accenture and as the Chief Learning Officer for The University of Chicago Medical center.
Brad's consulting experience spans various industries including healthcare, financial services, government, consumer products, and professional services. His clients are leaders ranging from front-line managers all the way to C-Suite Executives.
"Over the 15 years that I've known Brad, I always have been impressed with his ability to quickly distill a complex discussion into a few key issues that allow us to focus and proceed. In every case the decisions were creative yet pragmatic, simple yet profound."
Director, Price Waterhouse Coopers –China